Flute
---
JIN TA SSO Principal Flutist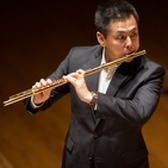 Jin Ta started learning music at the age of five, and later entered the Central Music Conservatory (Beijing) to study flute under Prof. Zhu Tong De. In 1991, he received full scholarship from University of Michigan and studied with Prof. Keith Bryan and later Prof. Leone Buyse. In 1997, he won First Prize in the Boston Pappoutsakies Memorial Foundation Competition and Memphis Young Artist Competition. He was selected as an artist diploma candidate to study with renowned flutist Paula Robison. In 2000, he won First Prize in the Haifa International Flute Competition 2000 (Israel). He joined the Singapore Symphony Orchestra as Principal Flutist in 1998. He is currently the flute faculty at the Yong Siew Toh Conservatory of Music. Watch Jin Ta's performance
here
---
WANG TONG FAMA Master Teacher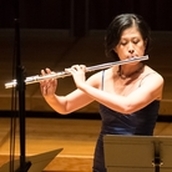 Wang Tong was born and raised into a family of musicians, with both her parents being professors in the Central Music Conservatory, Beijing. She studied at the Central Music Conservatory with Prof. Zhu Tong De. She graduated with distinction and started teaching in the Conservatory's high school. She has played in the China Broadcasting Symphony Orchestra, the China Central Opera Theatre and the Singapore Symphony Orchestra. She is very active as a flute teacher and has taught numerous students and schools, including the Singapore National Youth Orchestra, NUS Wind Symphony, NUS Symphony Orchestra and NTU Symphonic Band.
Wang tong has made selected recordings of ABRSM Flute Syllabus 2014 - 2017. The recordings can be found on our youtube (FluteAndMusicAcademy). A link to all the Grade 3 pieces
here
.
Testimonial:
Dana Seah, AFP Student (From 2016)
"Wang Tong is an exceptionally dedicated and experienced music mentor. She subscribes to the tenet that "Every child is different" and goes at length to understand what motivates my child and customizes her lessons to bring out the potential of my child. Despite her hectic schedule, she also spends time and effort updating and upgrading herself on the development and progress of flute techniques and delivery methods. She effectively integrates these new techniques into the music that my child is interested in and communicates in a way that my child understands. To my child, it is learning with pure joy, without pressure or stress. My child loves to attend Wang Lao Shi's lessons. She feels a sense of mastery and achievement after every lesson due to Wang Tong Lao Shi's uncompromised demand of quality and standards. Even though it is "tough" for her, she enjoys her classes and looks forward to Wang Tong Lao Shi's lessons week after week. Every interaction with her is priceless and treasured. Wang Tong Lao Shi is an inspiring mentor who seeks to instill confidence and mastery in playing the flute through learning music joyfully. We are glad we have the opportunity to learn from her!"
– Mrs Angelia Seah, Dana's Mum
MIAO SHANSHAN FAMA Senior/ Master Teacher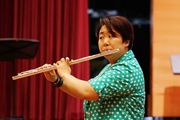 Born in Beijing in 1983, Miao Shanshan started her early flute lessons under Wang Yongxin and continued to study under him in the Middle School section of the Central Conservatory of Music in Beijing. A graduate of the University Mozarteum Salzburg, her teachers in Austria include Hertha Mergl and Bernhard Krabatsch. She has participated in masterclasses with acclaimed flutists such as Peter-Lukas Graf,Gerhard Braun, Robert Aitken, Hansgeorg Schmeiser and Philippe Boucly.
Miao was previously a member of the Salzburg Youth Orchestra, Salzburg City Winds Orchestra, Salzburg Railway Winds Orchestra and Austria Festival Orchestra, and has performed at several New Year concerts in the Salzburg Congresshaus. With the Salzburg City Winds Orchestra she performed for the opening ceremony of the Salzburg International Summer Music Festival (2009). As a soloist and chamber musician she has performed the M. Haydn Concerto with Salzburg's Orchestra of Culture Association (2006), a concert with narrator Heinrich Benjes in Simbach, Germany (2011) and a chamber concert entitled "New Sounds from Brazil" featuring music by Jean Goldenbaum in Salzburg. Shan Shan is currently in the flute section with the
Singapore Symphony Orchestra (SSO)
​.
---
KAM HIU LIN FAMA Master Teacher @ Junior Teacher Fees (Limited Time Only)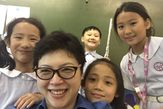 Kam Hiu Lin is a master teacher with much teaching experience in Hong Kong for decades. However, she is semi-retired and is keen to still give back to society. Hence, she is able to conduct lessons at junior teacher fees, but for a limited time only!
​
Hiu Lin attained her bachelor of music in Flute performance from Shanghai Conservatoire of Music. As a versatile individual, she had both professional and teaching roles including flutist with the Central Symphony Chamber, guest flutist for the Singapore Flute Festival 2012 and flute tutor of elementary schools in Hong Kong.

Besides this, she is experienced in lesson designs and motivating students and is able to explain the fundamental technique of flute techniques effectively. Many of her students have won awards in music competition. Some went on to be principal flutists for high school orchestra in Shenzhen. Her students are also often high scorers of the ABRSM grade examinations.
Her other forte includes cooking Xin Jiang Noodles.
LU YIN FAMA Junior Teacher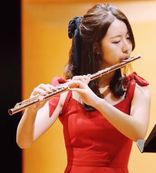 Lu Yin started learning flute at the age of 10, and studied at the Music Middle school affiliated to Shanghai Conservatory of music study flute under Prof. Piao Mei Xiang. She is currently pursuing her undergraduate flute studies in Yong Siew Toh Conservatory of Music with full-scholarship under Mr. Jin Ta, the Principal Flutist of the Singapore Symphony Orchestra.

As a musician, Lu Yin has attended many music festivals and master-classes with many famous flutists, including Emmanuel Pahud, Vencent Lucas and Alison Mitchell.
​
She already has some teaching experience and students view her as a passionate, humorous and responsible tutor.
During her free time, she likes to dance, particularly k-pop style.
---
LIU QING FAMA Junior Teacher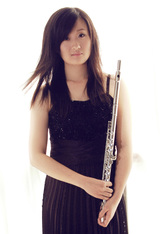 Liu Qing graduated with a bachelor degree in Music Performance at the Shanghai Conservatory of Music. She started to learn the Flute at age of 8 with Mr Rao (The Principal Flute of Hunan Symphony Orchestra). From 2005, she studied with Mr He Sheng Qi (Professor for Flute of Shanghai Conservatory of Music). After she graduated, she was appointed the principal Flute at Philharmonic Symphony Orchestra in Changsha (Hunan).

At 11 and 12 years old, she was the champion for two consecutive years for the "Yamaha Instruments Performing Competition" held in Hunan. During her studies, she was also a flutist at Shanghai Youth Symphony Orchestra and had many performances, such as "The Music Festival" for commemorating the 250th anniversary of the birth of Mozart and the "International Electronic Music Festival in Shanghai".

Liu Qing over 10 years teaching experience. She is a passionate, responsible tutor and enjoys teaching the flute.
Testimonial of Ms Liu
"I started the flute with Flute and Music Academy when I saw a promotion for entry flutes. The classrooms are nice and very conducive for learning. Throughout the course, Ms Liu Qing is very patient in explaining things I do not understand and is effective in correcting my mistakes. I learnt much about breathing techniques by learning the flute and that indirectly teaches me to be more relaxed when doing things. I have also learnt to manage my time better with my additional flute commitments. I enjoy playing in the flute ensemble too and would look forward to performing in more ensemble."
​– Benedict Lee, Adult Flute Student who progressed to Grade 2 level in 6 months
---
KE YI-CHUN FAMA Junior Teacher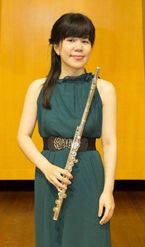 Born in Taiwan, Ke Yi-Chun began her music education at a tender age of four, before taking up the flute under the tutelage of Professor Hwang Jen-Ying. She later entered the Yong Siew Toh Conservatory of Music (Singapore) under a full scholarship, to pursue a degree in flute performance under Mr. Jin Ta, the Principal Flutist of the Singapore Symphony Orchestra. As an active performer, Yi-Chun has been frequently invited to play with different orchestras, such as the Singapore Lyric Opera, Metropolitan Festival Orchestra, Singapore Symphony Orchestra and the Orchestra of the Music Makers. She has also been awarded the third prize in the Open Division at the Flute Festival 2010 @ YSTCM.
RIT XU FAMA Junior Teacher (Includes Jazz)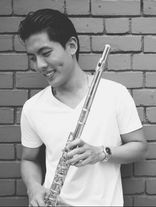 Singapore-based award winning jazz flutist, composer, educator and bandleader, Rit Xu's highly energetic performances has reached and inspired listeners from Singapore, Japan, and Taiwan to Mexico, Slovakia, Switzerland, South Africa and the United States, amongst many other countries. In 2014, Rit was recognized for his finesse as a flutist and improviser by being named winner of the United States National Flute Association's Jazz Artist Competition. In 2015, he graduated with classical flute performance from the Yong Siew Toh Conservatory of Music of the National University of Singapore (YSTNUS).

Rit is a highly versatile Flute player. Besides the Boehm flute being his primary tool of expression, his versatility includes the EWI, Chinese bamboo flutes, shakuhachi, Indian bansuri, Andes quena and the pan flutes. Rit played all flute solos in the soundtrack of Taiwanese epic movie, Warriors of the Rainbow: Seediq Bale, which won the 48th Golden Horse Award for best original film score.

Since bursting onto the Singapore jazz scene in 2011 after winning first prize in the Thailand International Jazz Solo Competition, Rit has steered a steady course of growth as an instrumentalist and composer. His debut album, "On a Little Street in Singapore: A Jazzy Conversation" was released in August 2014 featuring a showcase for duets with ace pianist Eugene Ang. In 2015, he made his debut appearance with the Swiss Youth World Music Ensemble and performed at the annual Jazzaar Festival alongside jazz heavyweights such as A.T.N. Stadwijk, Donny McCaslin, Rodney Holmes, Csaba Toth Bagi, Kai Eckhardt, Anders Bostrom, Jamshied Sharifi and Ismail Lumonovski. During the same year, he took part in a region-wide audition and successfully won a spot in the prestigious, 26-piece Asian Youth Jazz Orchestra, led by the great Japanese trombonist and conductor, Osamu Matsumoto and pianist Mayuko Katakura. Back home, Rit is a key member of Jeremy Monteiro's Jazz Brasileiro, the Greg Lyons Quintet and his 10-piece modern jazz outlet Omniform, the Lorong Boys, amongst many others.

At his free time, Rit enjoys a variety of sports such as mountain biking, indoor climbing, swimming and competitive bowling. He also has a keen interest in positive psychology, achieving mental well-being and read a lot into the humanities, especially history. Rit plays on Powell and Weissenberg flutes.
---
SHARON TAN FAMA Junior Teacher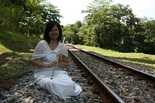 Sharon graduated from the Nanyang Academy of Fine Arts under the tutelage of Jin Ta.

Sharon is known in the local music scene as a soloist with the Mus'art Wind Orchestra, in regular lunchtime performances in NAFA, and in chamber recitals. As a freelance orchestra flautist, Sharon has served as the Principal flute in the concert of Taiwan pop artiste Jeff Chang, as well as in the Broadway musical Cinderella. Upon her graduation, she continues to perform extensively, giving solo and chamber performances and gigs in Singapore and in KL. Her exuberant performance has gained her critical acclaim.

Beyond her vibrant performing schedule, Sharon finds time to share her joy and experience with young music enthusiasts by teaching in music schools, local secondary schools, as well as in private lessons, hoping to encourage the young budding artists in Singapore. She has also held various flute clinics and workshops with local institutes like Unity Secondary School and Singapore Polytechnic, and with various Malaysian institutes in Kualar Lumpur. Since the start of her teaching career, Sharon has successfully helped her students gain entrance to local and overseas music colleges such as the School of The Arts (Singapore) and the Berkelee College of Music (USA).
---