Saxophone
---
FABIAN LIM FAMA Master Teacher (Classical/Jazz/Pop)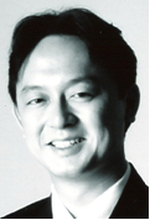 Fabian graduated from Berklee College of Music and has since established himself as an educator. He has also attained a Masters in Education (Music Specialization) from Nanyang Technological University. Fabian also has Post-Graduate Diploma in Education from the National Institute of Education; and a ABRSM Grade 8 (Distinction) for alto saxophone.
An alumnus of the SAF Music and Drama Company, Fabian is an in-demand saxophonist in the music scene in Singapore. Recently, he shared the stage to accompany Kit Chan in her Spellbound Concert, and opened for jazz-funk band, Incognito, at the O2, in London. He also performed at the Java Jazz and SingJazz festivals, and was a featured soloist at the Batam Jazz Festival, in Dwiki Dharmawan's and Nita Aartsen's bands. He has worked with the late Iskandar Ismail, Dick Lee, Jeremy Monteiro, Sandy Lam, Rani Singam, Elaine Chan, J.J.Lin, A-Mei, Soda Green, Wan Fang, Chyi Yu, Jimmy Ye, the Singapore Symphony Orchestra and countless of who's who in the local and international music scene.
Fabian's saxophone was also heard during National Day Parades and in the local theatre scene, such as the recent Facing Goya, Dim Sum Dollies: Singapore History Part 1, Santa Claus the Musical, Broadway Beng: Jiak Liu Lian and many others. He plays all manner of saxophones, flute, clarinet, and the Electronic Wind Instrument. He is recently a
Selmer Paris
Artist too.
Fabian also enjoys shooting people. On digital.
---
---
LESLIE WONG FAMA Master Teacher (Classical)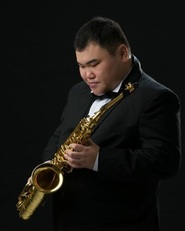 Leslie graduated from the University of Wyoming (M.M,2012), where he serve as the graduate teaching assistant of the University of Wyoming saxophone studio. Leslie was the first international undergraduate student to graduate from the Mahidol University, College of Music (B.M, 2010). His primary teachers are Dr. Scott Turpen and Shyen Lee. Leslie served as the principal saxophonist of the University of Wyoming Wind Ensemble and teaches major and non-major saxophone students. He has performed with various musical groups such as the Academies Festival Orchestra, SAF Music and Drama Company and Singapore Jazz Orchestra.He founded the Amigo Saxophone Quartet in 2008, a group which has represented Asia in the 15th and 16th World Saxophone Congress. Leslie currently teaches the saxophone studio at the Nanyang Academy of Fine Arts and maintains a private saxophone studio in Singapore, where he teaches and promote classical saxophone in the Southeast Asia region.
He is also a Selmer Paris Artist. Watch his playing on
youtube
---
---
RICHARD PNG FAMA Senior Teacher (Classical/ Pop/ Jazz)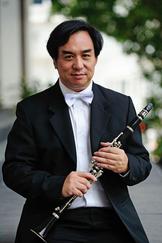 Richard graduated from the National Institute of Education, Singapore (NIE/NTU) with a Specialist Diploma in Band Directing (Distinction) and Diploma of Performance from Associated Board of the Royal Schools of Music (ABRSM), Jazz Performance Certificate from GuildHall (UK) and brass and percussion certificates from ABRSM. He won the Hedy King Robinson's Award (UK) for Music Theory.

Richard has been a school band director since 1986, with 28 years of teaching experience. For his inaugural SYF Band Competition in 1982, Richard won a Gold Medallion for his alma mater, Raffles Junior College. Thereafter he has conducted bands from Polytechnics, Junior Colleges and Secondary/ Primary Schools in local performances, competitions and overseas, winning accolades and honours.

As a performer, Richard's main instrument is the clarinet but he plays all wind and percussion instruments proficiently too. He has performed with the National Institute of Education Symphonic Band, National University of Singapore Orchestra, Singapore Teachers Band. Currently, he is the Concertmaster and a member of the Board of Directors for the Singapore Wind Symphony. He is also a member of the Band Directors' Association (Singapore) as an Assistant Secretary, World Association of Symphonic Band and Ensemble (WASBE), Asia Pacific Band Directors Association (APBDA), International Society of Music Educators (ISME), International Clarinet Association (ICA) and International Association of Jazz Educators (IAJE).

As a composer and arranger, Richard has written more than 50 works, of which three, namely "881 Medley", "Forever Yours for Solo Trombone" and "Mai Pen Rai (Chang and Eng)" were commissioned and featured by the Singapore Wind Symphony with Dick Lee. Published works including "Stand Up for Singapore" had also being performed and recorded by Florida University Band and conducted by Dr Waybright. His arrangement of "Count On Me Singapore" was also selected for SG50 Celebrations to be distributed to all schools for performance. Richard had guest conducted Chinese orchestra and choirs and adjudicated music competitions too.

In his free time, Richard enjoys travelling, fishing, bowling and tantalising all manners of good food. He also enjoys writing music and learning languages.

---
---
LUO TIANZE FAMA Junior Teacher (Classical/ Pop)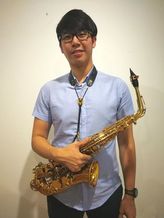 Luo Tianze is a passionate Saxophonist who is currently pursuing full time studies in Music at the Nanyang Academy of Fine Arts (NAFA). Since picking up the saxophone, Tianze has performed various solo works with the most recent at the Singapore Saxophone Symposium. In 2016, Tianze was also featured as a Honor Student at the Asia Pacific Saxophone Academy held at Bangkok.

In his 15 years of music making journey, Tianze has had the opportunity to work with several local and international artists and performed with groups like the Singapore Wind Symphony, Orchestra Collective, Windstars Ensemble, NAFA Wind Orchestra and Elite Symphoniker Orchestra. Apart from his saxophone playing, Tianze also coaches young musicians from secondary schools and junior colleges.

Believing in giving back to the society, Tianze participates regularly in the community-organised activities with the Sembawang Wind Orchestras.
---
DANIELLE ONG FAMA Junior Teacher (Classical/ Pop)
An enthusiastic saxophonist and musician, Danielle is a full-time music student at NAFA (Nanyang Academy of Fine Arts). She enjoys serving the bands in her schools and externally. Her keen interest in the saxophone has led her to actively participate in numerous concerts alongside the AudioImage Wind Ensemble, Sembawang Wind Orchestra and NAFA Wind Orchestra, where she can give back to the community. She has tutored also saxophone students from Fuchun and Riverside Secondary School, and looks to reach out to more students to educate them about music.

She enjoys reading a good book or two in her free time (when she's not too busy practicing that is).

---
---