Saxophone
LESLIE WONG FAMA Master Teacher (Classical)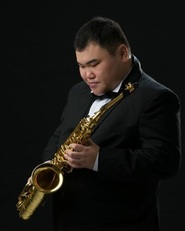 Leslie graduated from the University of Wyoming (M.M,2012), where he serve as the graduate teaching assistant of the University of Wyoming saxophone studio. Leslie was the first international undergraduate student to graduate from the Mahidol University, College of Music (B.M, 2010). His primary teachers are Dr. Scott Turpen and Shyen Lee. Leslie served as the principal saxophonist of the University of Wyoming Wind Ensemble and teaches major and non-major saxophone students. He has performed with various musical groups such as the Academies Festival Orchestra, SAF Music and Drama Company and Singapore Jazz Orchestra.He founded the Amigo Saxophone Quartet in 2008, a group which has represented Asia in the 15th and 16th World Saxophone Congress. Leslie currently teaches the saxophone studio at the Nanyang Academy of Fine Arts and maintains a private saxophone studio in Singapore, where he teaches and promote classical saxophone in the Southeast Asia region.
He is also a Selmer Paris Artist. Watch his playing on
youtube
---
LUO TIANZE FAMA Junior Teacher (Classical/ Pop)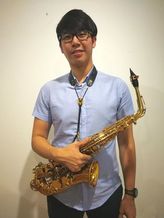 Luo Tianze is a passionate Saxophonist who is currently pursuing full time studies in Music at the Nanyang Academy of Fine Arts (NAFA). Since picking up the saxophone, Tianze has performed various solo works with the most recent at the Singapore Saxophone Symposium. In 2016, Tianze was also featured as a Honor Student at the Asia Pacific Saxophone Academy held at Bangkok.
In his 15 years of music making journey, Tianze has had the opportunity to work with several local and international artists and performed with groups like the Singapore Wind Symphony, Orchestra Collective, Windstars Ensemble, NAFA Wind Orchestra and Elite Symphoniker Orchestra. Apart from his saxophone playing, Tianze also coaches young musicians from secondary schools and junior colleges.
Believing in giving back to the society, Tianze participates regularly in the community-organised activities with the Sembawang Wind Orchestras
.
DANIELLE ONG FAMA Junior Teacher (Classical/ Pop)
An enthusiastic saxophonist and musician, Danielle is a full-time music student at NAFA (Nanyang Academy of Fine Arts). She enjoys serving the bands in her schools and externally. Her keen interest in the saxophone has led her to actively participate in numerous concerts alongside the AudioImage Wind Ensemble, Sembawang Wind Orchestra and NAFA Wind Orchestra, where she can give back to the community. She has tutored also saxophone students from Fuchun and Riverside Secondary School, and looks to reach out to more students to educate them about music.

She enjoys reading a good book or two in her free time (when she's not too busy practicing that is).

JOHANN KOH FAMA Junior Teacher (Classical/ Pop)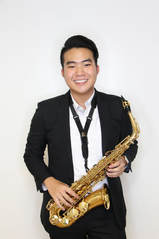 Johann Koh En Kai is a currently a Saxophone student at the Nanyang Academy of Fine Arts (NAFA) and is studying with Mr Leslie Wong Kah Ho. Johann has shown great promise as he reached the finals of the 2017 Kris Foundation Fund Concerto Competition as a freshman.

He is an active participant of the annual Singapore Saxophone Symposium, and has worked with ensembles such as the Philharmonic Youth Wind Ensemble, the Protege Saxophone Ensemble and the NAFA Saxophone Quartet. Recently, Johann represented Singapore with the NAFA Saxophone Quartet at the Asian Saxophone Congress in Taiwan.
​
In his free time, he enjoys watching movies and hanging out with his buddies.


---