Piano
LIN SHUMEI Principal/ Head of Piano and Theory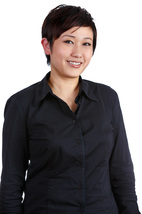 Ms Lin Shumei was an active music educator in a government school from 2004 to 2012, specialising in the Music Elective Programme for students from 12 - 18 years old. She also sings frequently with various choral groups and enjoys ensemble playing. Shumei studied piano with Professor Michael Young from the Royal Academy of Music while completing her music education (Bachelor of Music, First Class Honours) in King's College, London. She also completed her LRSM in Piano Performing while studying in London.

Besides music, Shumei has a penchant for sports activities too so as to keep herself fit and physically challenged. She is also very interested in psychology-related courses so that she can continue to help others effectively. Some of the courses that she found effective include Mental Health First Aid (HPB), Counselling Course (MOE, Introduction to Understanding Pupils with Special Learning and Behavioural Needs (MOE-NIE), Assessment, Programme Development & Programme Evaluation for Students with Special Needs (MOE-NIE), Learning Disabilities: Characteristics and Classroom Interventions (MOE-NIE), Suicide Intervention Workshop (SOS)

Up till today, she still finds great joy in sharing, learning and working with students in music. She hopes her students will find the same joy in music as she always does.
---
---
LIM RUO XI FAMA Junior Teacher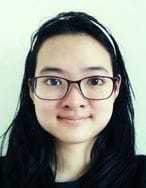 Ruo Xi is a piano teacher who believes in enriching lives with music education, whether it be in the form of instrumental tuition or theory and history lessons. She is a recent music graduate from the University of Birmingham (July 2016), and she plays both the piano and the harpsichord.

She also possesses a DipABRSM in piano performance and has experience teaching music to pre-schoolers. She enjoys her interactions with them and loves to see them develop in their musicality and confidence, believing that music education is beneficial and even crucial for child development. Indeed, music is able to accentuate growth in parts of the brain that develop rapidly during childhood; there are many transferable skills to be gained through music education, such as an increased attention span, refined motor skills, sharper auditory processing and faster language-acquisition. On top of these benefits, Ruo Xi hopes that her students will also grow to appreciate and understand music better.
​
When she is not at the piano, Ruo Xi likes making small things with her sewing machine, baking and playing with her dog.
---
---
ODELIA CHIN FAMA Junior Teacher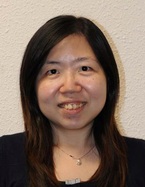 Odelia has a DipABRSM in Pianoforte Teaching and she is a member of the Piano Teacher's Circle and Singapore Music Teacher's Association. Odelia was also an active clarinettist during her secondary school days. Her passion in piano teaching has helped her students to discover innnovative ways to master Pianoforte playing. She is the Manager (Process Architect) who study business processes to improve company's business operations. Odelia is currently pursuing her LRSM in Pianoforte Teaching under the tutelage of Ms Dorothy Chia.

​Testimonial:
"Ms Chin (Odelia Chin) has taught Victoria about composers, classical music, western music, period and many more. Ms Chin also prepares Victoria well for her exams in both theory and practical. Victoria learnt many new things from Ms Chin. Her willingness to discuss issues pertaining to Victoria's progress has helped Victoria and brought Victoria's music interest to a higher level too! We thank Ms Chin for her passion and heart in this field and would definitely recommend her to other students."
​--Kelly Tan, Victoria's Mum
---
---
ADELINE EE FAMA Senior Teacher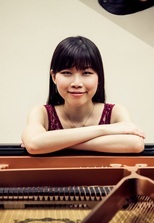 Adeline first began her piano studies with Dr Eugene Darianathan, then with Ms Lena Ching. After receiving the ATCL Diploma in Piano Performance from Trinity College in 2004, she went on to a legal career as a Deputy Public Prosecutor with the Attorney-General's Chambers. In 2009, she left the Legal Service and enrolled in the Nanyang Academy of Fine Arts to pursue further musical studies. She received the Hedi King Robinson Award for High Scorer in ABRSM Theory in 2010, as well as the Ngee Ann Kongsi Scholarship Award for 2009/2010 and 2011/2012. After graduating from NAFA, she received her LTCL Diploma in Piano Performance in 2012. She also won the Gold Award for piano performance at the SMTA's 4th Singapore Performers' Festival. After participating in the Golandsky Institute's summer symposium at Princeton University in 2011, she began studying the fine details of piano technique from Dr Therese Milanovic.

Having previously conducted various music enrichment courses for primary school students, she has found much joy teaching children, and hopes to be able to motivate young musicians in learning the art of music-making. She enjoys piano accompaniment, trekking, science fiction and choral music.
---
---
NICHOLAS LOH Master Teacher for Piano and Theory
Nicholas is sought after as a soloist, collaborator and educator. He recently graduated in 2014 from New England Conservatory with a Masters (Academic Honors) in piano performance, specialising in contemporary piano repertoire under the guidance of Stephen Drury, himself a leading expert and champion of new music. Nicholas has also worked with other leading pianists in the field including Max Levinson, Corey Hamm and Nino Jvania. Prior to this, Nicholas obtained his Bachelor of music with 1stclass Honours in 2005 from the University of Birmingham (UK) and his Post-graduate Diploma in Education in 2006 from the National Institute of Education (Singapore). Nicholas is also an experienced educator and has taught the'O' level music programme for 6 years in a local government school, during which he spearheaded initiatives that has seen thedevelopment of numerous young musicians who are currently active members in the local music scene.
A new music enthusiast, Nicholas believes that new music is an experience that connects the novel with the familiar, and strives to make new music an experience that can connect with audiences of all backgrounds. His collaborations include performances with local groups such as TPO and EDQ, and overseas groups such as the Boston Young Composers Ensemble (BYCE) and Discovery Ensemble. He is also a Baritone and sings regularly with TPCC.
---
---