Piano
LIN SHUMEI Principal/ Head of Piano and Theory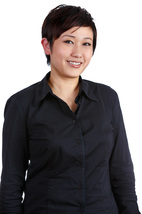 Ms Lin Shumei was an active music educator in a government school from 2004 to 2012, specialising in the Music Elective Programme for students from 12 - 18 years old. Shumei studied piano with Professor Michael Young from the Royal Academy of Music while completing her music education (Bachelor of Music, First Class Honours) in King's College, London. She also completed her LRSM in Piano Performing while studying in London.
In 2016, she was invited to train the piano studies for teachers who are training to be music teachers. In 2017, she was also invited to share about O Level Music Pedagogy. From 2015, to help the flute students in the academy, she also collaborated with FAMA Teachers, including Ms Wang Tong and Mr Jin Ta to make YouTube recordings of ABRSM Flute Exam pieces for students' reference. The recordings are still in progress.
Up till today, she still finds great joy in sharing, learning and working with students in music. She hopes her students will find the same joy in music as she always does.
---
LIM RUO XI FAMA Junior Teacher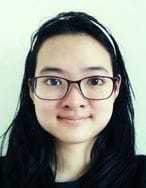 Ruo Xi is a piano teacher who believes in enriching lives with music education, whether it be in the form of instrumental tuition or theory and history lessons. She is a recent music graduate from the University of Birmingham (July 2016), and she plays both the piano and the harpsichord.

She also possesses a DipABRSM in piano performance and has experience teaching music to pre-schoolers. She enjoys her interactions with them and loves to see them develop in their musicality and confidence, believing that music education is beneficial and even crucial for child development. Indeed, music is able to accentuate growth in parts of the brain that develop rapidly during childhood; there are many transferable skills to be gained through music education, such as an increased attention span, refined motor skills, sharper auditory processing and faster language-acquisition. On top of these benefits, Ruo Xi hopes that her students will also grow to appreciate and understand music better.
​
When she is not at the piano, Ruo Xi likes making small things with her sewing machine, baking and playing with her dog.
---
ODELIA CHIN FAMA Junior Teacher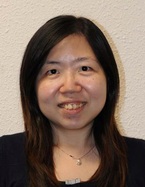 Odelia has a DipABRSM in Pianoforte Teaching and she is a member of the Piano Teacher's Circle and Singapore Music Teacher's Association. Odelia was also an active clarinettist during her secondary school days. Her passion in piano teaching has helped her students to discover innnovative ways to master Pianoforte playing. She is the Manager (Process Architect) who study business processes to improve company's business operations. Odelia is currently pursuing her LRSM in Pianoforte Teaching under the tutelage of Ms Dorothy Chia.

​Testimonial:
"Ms Chin (Odelia Chin) has taught Victoria about composers, classical music, western music, period and many more. Ms Chin also prepares Victoria well for her exams in both theory and practical. Victoria learnt many new things from Ms Chin. Her willingness to discuss issues pertaining to Victoria's progress has helped Victoria and brought Victoria's music interest to a higher level too! We thank Ms Chin for her passion and heart in this field and would definitely recommend her to other students."
​--Kelly Tan, Victoria's Mum
---