Oboe
HU QIUZI FAMA Junior Teacher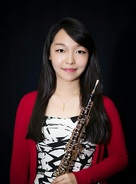 Hailing from Wuhan, China, oboist Hu Qiuzi studied under SSO oboe Principal Rachel Walker and received her Bachelor's degree (honours) from Yong Siew Toh Conservatory Music. At Peabody Institute, she completed her master's degree with Jane Marvin, and pursued a graduate performance diploma with Katherine Needleman. She also studied with Liang Wang, principal oboist of New York Philharmonic.
In 2014, Qiuzi performed professionally with the Dun Shan Wind Orchestra in Beijing, and performed regularly at the National Center for Performing Arts and the Beijing Concert Hall.
As an orchestral musician, Qiuzi freelanced as oboist (doubling on English horn) with ensembles including Singapore Symphony Orchestra, Malaysia Philharmonic Orchestra, Metropolitan Festival Orchestra Singapore, Singapore Lyric Opera Orchestra, Macau Symphony Orchestra, Guangzhou Symphony Orchestra, Wuhan Philharmonic Orchestra, Hubei Opera and Dance Theater Symphony Orchestra.
In her free time (when she's not making reeds), Qiuzi enjoys water color and oil painting and loves dogs.
Watch a video of Hu Qiuzi performing with Jin Ta and Lin Shumei on
youtube
.
AUDI GOH FAMA Senior Teacher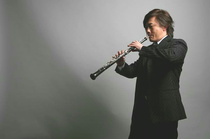 Audi Goh trained in Paris at the Conservatoire Nationale de Region de Boulogne-Billancourt. He has performed internationally with renowned orchestras, composers and musicians.Based in Singapore, he records and performs widely with local and international artistes alike and teaches young performing arts groups.
Watch his playing on
youtube
Testimonial of Audi Goh:
"I learnt Oboe at FAMA because I could not find Oboe Lessons in other schools. My teacher Audi Goh is encouraging and understanding and I learnt much technical skills of the oboe from him. After about a year, I have gained a deeper and more thorough appreciation for music"
--Eunice Seah, Oboe Student