​FREE TRIAL CLASS FOR FLUTE AND CLARINET FOR 5 – 7 years old
Venue: Flute and Music Academy Room 5
Date: 12 June 2017. Monday (Confirmed)
​(Or customise a time with us as long as you have two kids, siblings or friends)
Time: 2 - 3pm
Maximum: 8 pairs of parent-child only!!
How to register: Fill in your name and email below and we will confirm your registration via email!
PS: Each pair will have 1 set of instruments provided during class.
PPS: If you would like to join us but can't make it for the date, do drop us a note of your preferred date and we will include you in the next round!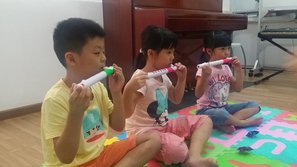 What parents say:
"Christine had a blast trying out the woodwinds at FAMA. So we know she prefers the flute! Great job to FAMA team! It is good for my children to know there are instruments beyond piano and violin too." – Ms Chua Huay Wen, Mum of Christine (Mar 2016 Class)
---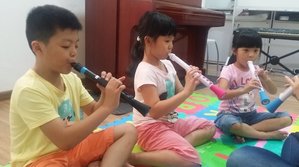 ​Come join us for a free taster session for the flute and clarinet for 5 to 7 years old.
You will get these FAQ answered!
When can my child start learning the flute?
What are the benefits of my child learning the wind?
What are the challenges of my child learning the wind?
Having nurtured over 200 young wind players since 2012, we have helped many children, especially those who dislike the piano and violin, to achieve their musical goals. Bring your kids along to try the flute, and clarinet now!
---
---