1 TO 1 TASTER COURSE ON PIANO, FLUTE, CLARINET & SAXOPHONE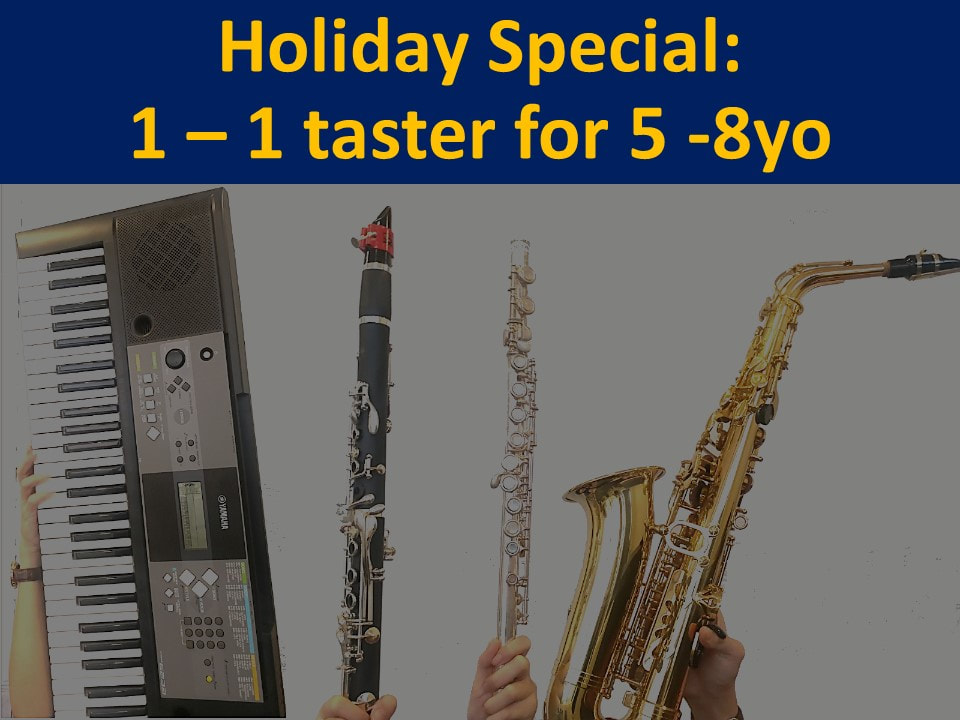 - This course is designed for 5 - 8 years old to try these instruments for the first time. If you are interested in a particular instrument, please refer to our other promo by clicking here.- The course consists of the following component:
A) 30 minutes piano taster
B) 45 minutes flute, clarinet and Saxophone taster.
- You are advised to arrange two separate days for this.
​- All instruments are provided.
- The course fees is $50. But if you pay online, there's an immediate discount of $10!
- Do note that once registered, no changes of date and refund will be allowed.
- This is a special holiday program and all must end by 23 Dec 2018.
-For more information, you may watsapp/call 97245710 or email enquiry@fama.com.sg
---